I've fallen into a bit of a rut with my hair lately. It has reached that awkward "between-cuts" stage when styling it with any attempt at effort requires at least 3 additional products and often, a curling iron. Who has time for that at 7 am?
I'm partial to the messy ponytail for numerous reasons. One reason is that I love to have my hair pulled back off my face. Once it's back, I don't worry about it for the rest of the day. Another is that this style begs to be done with second day hair. A little dry shampoo, a little teasing at the crown… throw on some fun earrings and it looks like efforts were made. But you really slept in and probably stopped for a bagel on your way to work. That's my plan at least.
To recreate this, I'm using the following:
pintail tease comb, $4, here and TRESemme Fresh Start Dry Shampoo, $6, here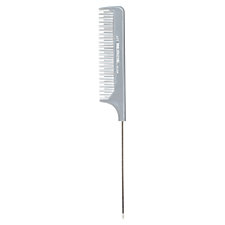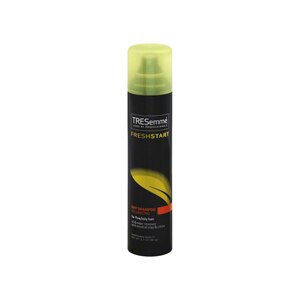 Tips for styling:
1. Section a low ponytail off, leaving out a 2-inch section of the front, extending to the back of your head (this will be the twisted part
2. Spray dry shampoo at the crown and work in gently
3. Loosed the sectioned-off ponytail, and tease the underside crown portion of hair for volume at the back, smoothing over gently before re-securing elastic
4. Twist front sections towards head and back, not too tightly. Secure by wrapping around ponytail and bobby pinning
5. Finally, spray a little more dry shampoo onto the ponytail and tease the tail a bit more with teasing comb for some messy volume.